A landmark court case raises questions about a German energy giant's funding for disputed climate research
Signposts on street corners across Huaraz mark out evacuation routes to tell residents which direction to run in the event of a flood. Last time the glacial lake above the city in northern Peru burst its banks, in 1941, water and rubble tore through Huaraz, killing around 1,800 people.
Whether or not Lake Palcacocha is about to overflow again is the subject of a landmark lawsuit taking place over 10,000 km away in Germany, where a Peruvian farmer and mountain guide is suing the German energy giant, RWE, for its alleged part in the climate change that could risk a repeat of the catastrophe. Now an investigation by SourceMaterial raises questions about the evidence RWE is relying on to defend the case.
The farmer, Saúl Luciano Lliuya, believes the shrinking glacier which feeds Lake Palcacocha is melting because of global warming. A chunk of rock or ice falling off the glacier and crashing into the lake could cause a flood that engulfs Huaraz and destroys his house.
Backed by Germanwatch, a campaign group, and one of Germany's top climate litigation lawyers, Luciano Lliuya is asking RWE to contribute to the city's flood defences because their greenhouse gas emissions—all produced legally over decades through the generation of electricity—are partially responsible for the melting.
"Developed countries have polluted more than a country like Peru but we are suffering the consequences of climate change. Our government has spent a lot of money on flood defences, for example," Luciano Lliuya says, perched on a wooden chair on the first floor of his sparsely furnished house. "I worry a lot about the flood risk because my family is here and we are very exposed."
Luciano Lliuya wants RWE to pay 0.47 per cent of the cost of a proposed dam and improved flood barriers for the city, which amounts to 17,000 euros. The figure corresponds with RWE's estimated greenhouse gas emissions in a 2014 report on "carbon majors" by the Climate Accountability Institute.
According to the study, RWE was responsible for 0.47 percent of the world's carbon dioxide and methane emissions between 1750 and 2010. The court, however, will only consider RWE's emissions from 1958 onwards. "This is the point from which a company could reasonably know that climate change is a problem and do something about it," says Christoph Bals of Germanwatch.
RWE says it's wrong to single out a single company over a global phenomenon.
"Individual emitters are not liable for universally rooted and globally effective processes like climate change," says Guido Steffen, a company spokesman. "It is judicially impossible to relate specific or individual consequences of climate change to a single person."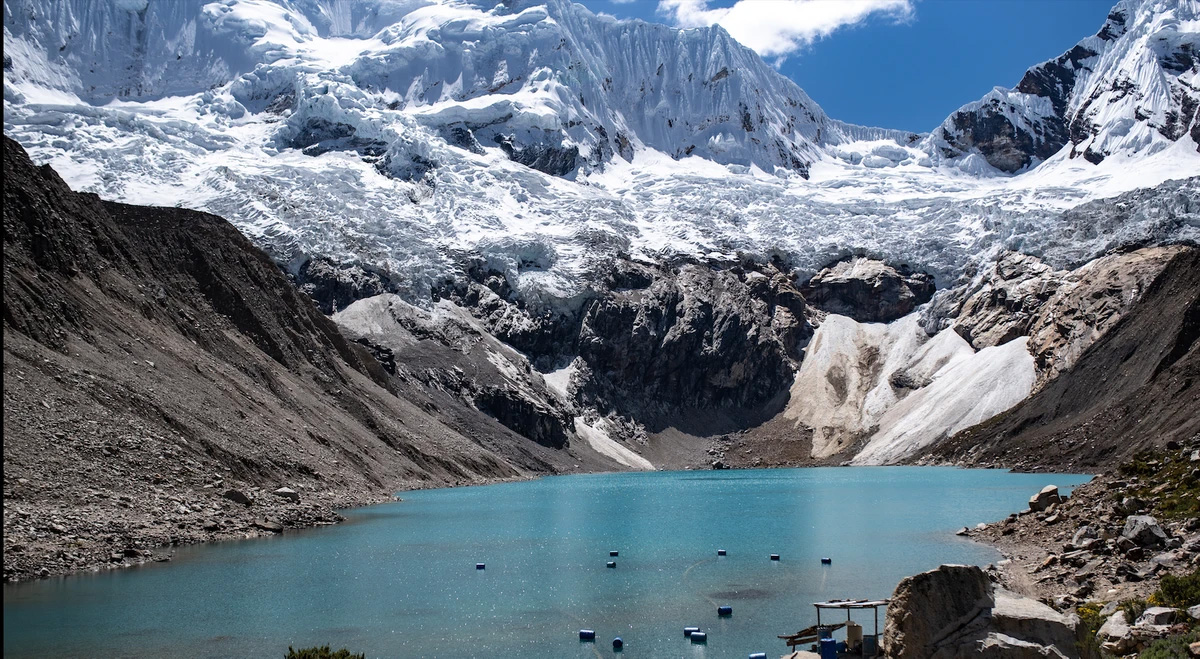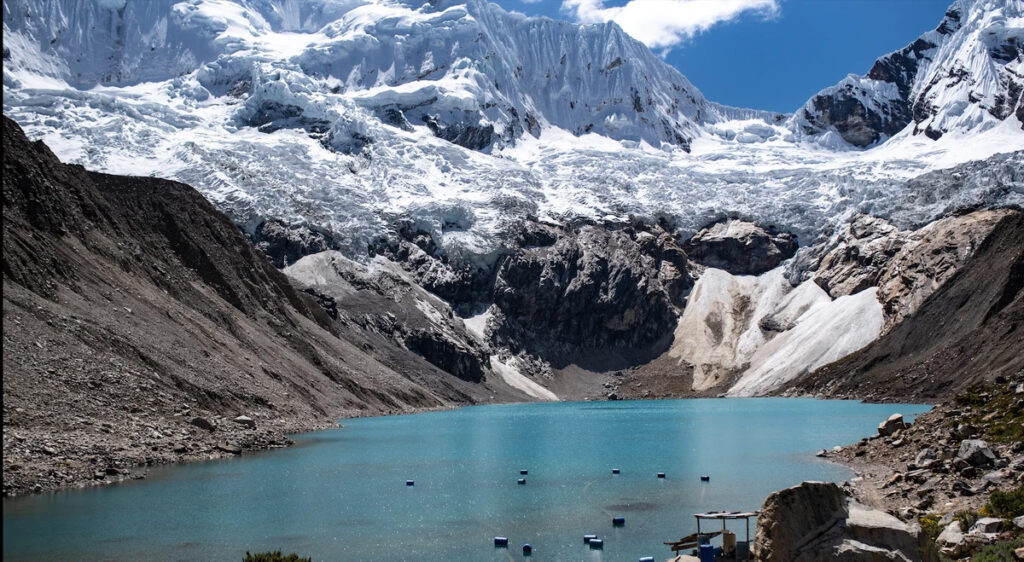 'Proportional causality'
Luciano Lliuya is the first person living outside of Europe to sue a European company over the alleged effects of their emissions. The judges have accepted the notion that RWE can be held responsible for damages outside of Germany. This is also the first time that a court has ever accepted the concept of "proportional causality" by asking a company to pay an amount that matches their emissions.
Now the precedent-setting trial hangs on two questions: is there an imminent risk of a flood from Lake Palcacocha and, if so, is the glacier really melting due to climate change?
In May, two German judges, accompanied by independent experts as well as lawyers and scientists for both sides, travelled to Huaraz and spent a week inspecting the glacier and talking to Luciano Lliuya.
"I know of no other case where attribution science is so important. This is a real battle of science."
"We were on site to get a personal impression and fly drones over the glacier to gather new information," says Rolf Katzenbach, one of the experts and a structural engineer by training. He adds, though, that inspecting the glacier from afar provided few answers. "It is difficult to get an impression just by looking at something. If you look at the Empire State Building, do you know it is stable? The calculation must be dependent on data and studies.
The case heavily relies on academic articles, a number of which look specifically at the Palcaraju glacier, drawing conclusions on how quickly it is melting and why.
"I know of no other case where attribution science is so important," said Roda Verheyen, the litigation lawyer for Luciano Lliuya. "This is a real battle of science."
Glacier study
A letter submitted to the court by RWE's lawyers, Freshfield Bruckhaus Deringer, on 15 January 2021 and seen by SourceMaterial, mentions a recent study which RWE uses in its defence. The paper, The Surface Velocity Response of a Tropical Glacier to Intra and Inter Annual Forcing, Cordillera Blanca, Peru, analyses around three years of satellite data from the glacier. It is cited by RWE's lawyers as proof that there are "no indications of developing or impending glacier instability" and that the glacier is receding due to natural weather conditions.
Two of the authors, Andrew Kos and Florian Amann, say they produced their 2021 study for free, without prompting from RWE. "We wrote the paper unpaid, independently without reference to the court case and uninfluenced by any third parties," Amann said. The company's lawyers wrote in a letter to the court that "the publication itself was not commissioned by the defendant".
But SourceMaterial's investigation found that the paper, which appeared in the journal Remote Sensing, was produced with the aid of financing from the energy giant. And despite a statement in the acknowledgments that the "authors declare no conflict of interest", there are connections and RWE that Luciano Lliuya's supporters say raise further questions about the report's objectivity.
Kos's company, Terrasense, was paid 40,000 euros by RWE to carry out an analysis cited in the paper. Amann, meanwhile, is being paid by RWE to act as an expert on the case and travelled with the court to inspect the glacier.
Amann charges RWE 120 euros an hour to work as an expert on the case, with the money paid to the department of engineering and geology he heads at the Rheinisch-Westfälische Technische Hochschule (RWTH), a university in Aachen, Germany.
"I can do whatever I want with it, from buying a coffee or allowing a student to go to a conference," he said. He did not respond to a request for a breakdown of how the RWE money is spent, or whether RWE funds were used to pay the 2,500 Swiss franc (2,400 euro) fee to submit the paper to the journal.
RWTH's website lists RWE as one of its sponsors. The university declined to share information about the scale of any funding or when how money is distributed. Five of the authors on the paper are attached to the university, as are three of the experts who visited the glacier on behalf of RWE.
"RWTH Aachen takes third-party funding from RWE," says Verheyen, the lawyer. "It is not a neutral party."
Thorsten Karbach, RWTH's press officer said: "Third party donors never affect the independence of science at RWTH."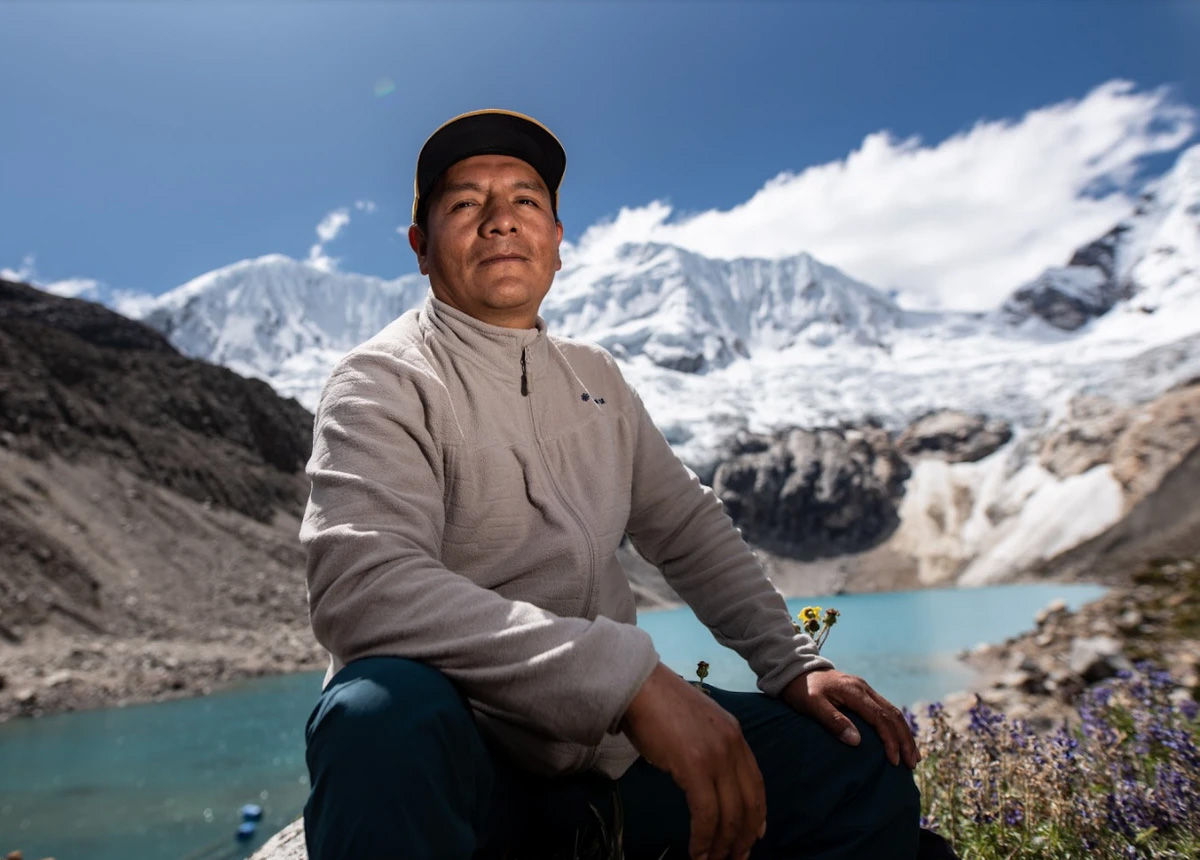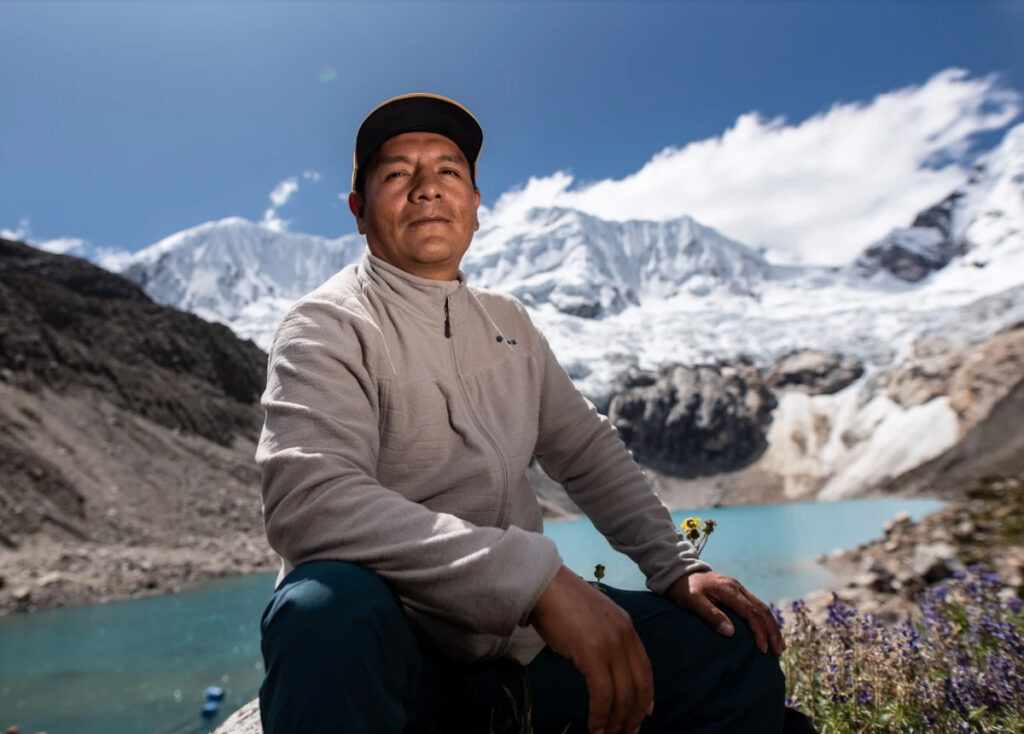 Satellite data
The satellite images Terrasense used were also provided by RWE after the company paid 60,000 euros to purchase them from another RWTH partner, Airbus.
The fee for the satellite imagery is remarkable because researchers can obtain the same data themselves from the German Aerospace Agency, DLR, for a fraction of the cost, around 200 euros, says Thomas Busche, a member of the science coordination team there.
"Normally an academic would ask DLR for data and not go to Airbus," he said. "Only if they have an unbelievable amount of budget would they do this."
Steffen, the RWE spokesman, said the company "did not indirectly commission the paper" and that payments to Terrasense and Amann have no bearing on the objectivity of the research.
"The authors, all of them renowned scientists with unquestionable scientific reputation, considered that the data and the derivative analysis was worth further detailed scientific research and insights," he said. "The scientists made that decision independently and without any engagement by RWE."
Amann said that "big cases often trigger science and scientific debates" and that the process was "very normal". Freshfields, the law firm that submitted the paper to the court, did not respond to a request for comment.
MDPI, the publisher of Remote Sensing, accepts a high number of submissions and has an unusually quick peer review process. Whereas often this would take between six months and a year, according to academics consulted by SourceMaterial, the Kos paper was reviewed within less than a month.
SourceMaterial tried to contact six editors listed on Remote Sensing's website to ask about the review process. None responded to emails or calls except James Campbell, a Virginia Tech academic, who was surprised to find his name on the journal's webpage.
"To tell you the truth, I don't remember ever being involved with them," he said. "Maybe they just added my name at some point." MDPI did not respond to a request for comment.
Science battle
RWE's lawyers also accuse their opponents of relying on biased science. They say Rupert Stuart-Smith, the author of a paper cited by Luciano Lliuya's representatives, lacks impartiality.
Stuart-Smith's paper, published in Nature Geoscience in 2021, claims emissions from human activity is responsible for most or all of the warming around Huaraz since 1880. The academic told SourceMaterial he was inspired to write the paper after reading about the case but received no money from anyone connected to the trial. He said his research was funded by The University of Oxford and grants from the Natural Environment Research Council and The Nature Conservancy-Oxford Martin School Climate Partnership.
The 17,000 euros being quibbled over in the court in Hamm seems insignificant compared with what each side has already spent on trying to win. The Foundation of Sustainability, which works closely with Germanwatch, contributed 320,000 euros for the court's trip to Huaraz.
Meanwhile, as academics and lawyers debate how quickly the glacier is receding and why, Lake Palcacocha continues to swell with meltwater. It now holds 17 million cubic metres of water, 34 times more than in 1970.
Luciano Lliuya, a shy man who when he is not guiding tourists around the Cordillera Blanca mountains spends his time planting potatoes and corn on his farm, never expected to receive this much attention from journalists, scientists and lawyers. How does he feel, seven years later, to be at the centre of a media storm and a landmark trial?
"Honestly?" he asks quietly, steering his battered car around a sharp bend near his house in Huaraz. "I find this all rather overwhelming."
Main picture: pipes for siphoning water from Lake Palcacocha by SourceMaterial