As world leaders gather to debate the future of carbon offsetting, a SourceMaterial investigation raises questions about the oil giant's net zero plans
Untouched rainforest decorates the billboards of Shell's 'Drive Carbon Neutral' campaign, which promises customers that by paying to protect it they can offset emissions from the petrol they burn.
Closer scrutiny suggests that, in some cases at least, Shell's claim may be at odds with reality.
A joint investigation by SourceMaterial and Unearthed, Greenpeace's investigative journalism unit, found that forests Shell says it's protecting in Peru and Indonesia may not be in immediate danger, while benefits from a Scottish tree-planting project are apparently being counted twice.
As world leaders gather in Scotland to debate a climate agenda that includes the future of offsetting, the findings raise further questions for Shell about 'Drive Carbon Neutral'. The loyalty scheme, in which drivers gain rewards for refuelling more often and can opt to have their emissions offset through purchases of carbon credits, is already under scrutiny after an August ban by the Dutch advertising watchdog, which said Shell could not prove offsetting claims were true.
Shell buys credits from environmental projects around the world, claiming that supporting them neutralises the climate impact of burning petrol.
"It's very misleading for Shell to brand its fuel as 'carbon neutral'," said Gilles Dufrasne of Carbon Market Watch, a non-profit group that aims to ensure corporations' offsetting programmes bring real pollution cuts. "The burning of fossil fuels is not equivalent to the planting of trees."
"It's very misleading for Shell to brand its fuel as carbon neutral"
A Shell spokesperson said that the company would build "low-carbon businesses of significant scale over the coming decade" but that in the meantime offsets "are a vital solution for balancing emissions that cannot yet be abated".
Peatland threat?
At Katingan in Indonesia, Shell says it is protecting an area of peatland forest that would otherwise be ravaged by timber and palm oil plantations.
The project is partly the brainchild of investment fund Permian Global, which helped to write the project's 'baseline', a hypothetical scenario designed to show how much worse off the area would be if the initiative did not exist.
Permian predicted in 2016 that without the project much of the area would by now have become a vast acacia plantation. To support this, it cited a 2008 application by an Indonesian timber company for an industrial concession in the area, saying plantations would later have expanded to cover 77 per cent of the forest.
But in 2019 the Indonesian government responded to devastating fires by placing much of the country's peatland, including most of Katingan, under legal protection. Despite the new law, Shell continues to take payments from customers to save trees that no longer appear to be at significant risk, with Verra's data showing that the company bought credits from the project as recently as August this year.
The new law broadly "cancels out" the climate benefits of the Katingan offsetting initiative and Permian should update its methodology, said Nick Mawdsley, an expert on peatland who has travelled frequently to Indonesia.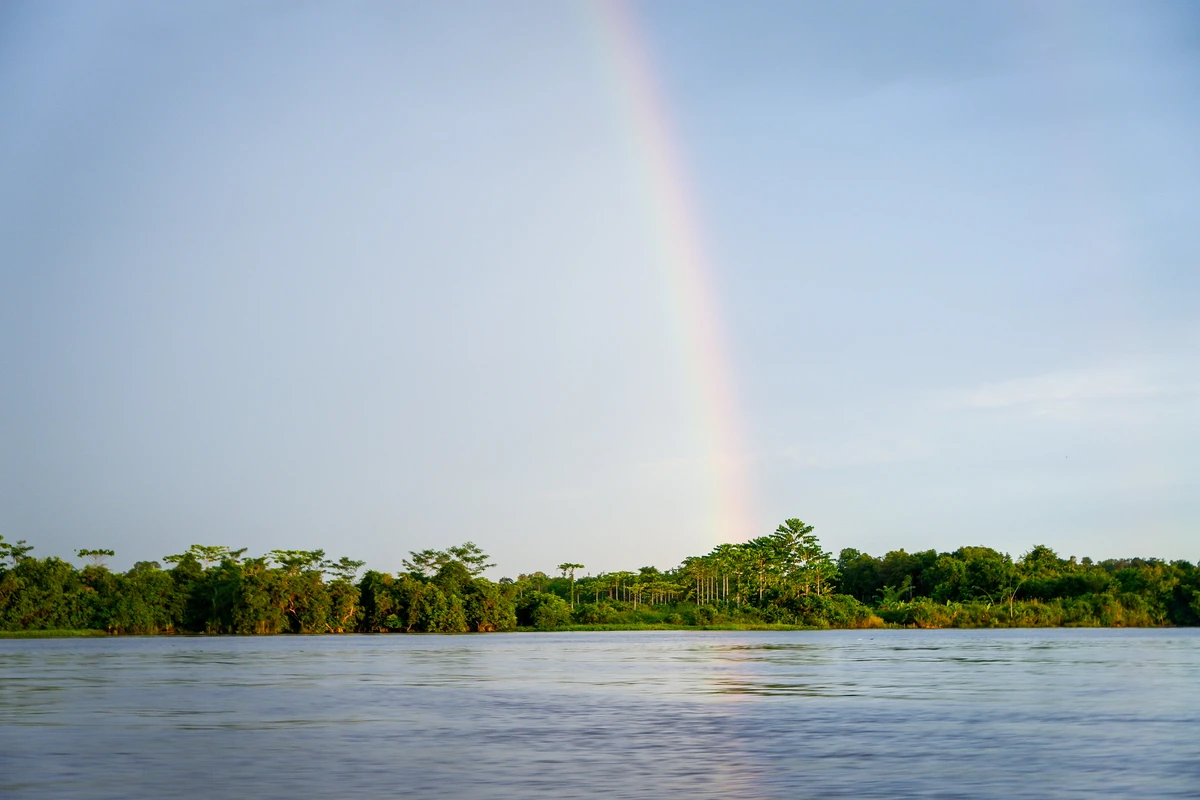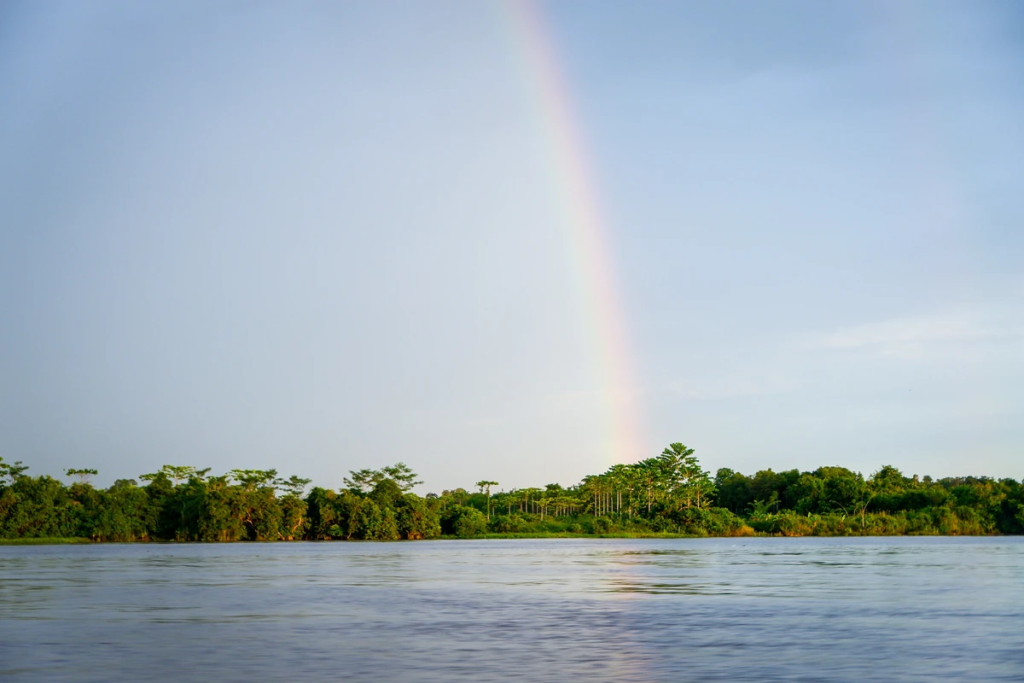 Dharsono Hartono, chief executive of the Indonesian company PT RMU, which runs the project, told SourceMaterial he stood by the baseline. He pointed out that the credits currently being purchased by Shell were generated before the 2019 law change.
After being contacted by SourceMaterial, Permian posted a statement on LinkedIn, saying that "the process is transparent at all stages and audited by independent qualified auditors".
"The project is designed and operated using robust science, we are open and transparent with our data, and we produce regular, fully audited monitoring reports," Permian said. "The work—protecting the forest, its biodiversity and running community development programs—is entirely funded by the sale of verified emissions reductions, carbon offsets."
The Katingan project is required to take another look at its baseline every 10 years, and Hartono said that it and Permian are in the middle of this process.
As well as helping redraft the baseline, Permian is also responsible for selling the project's carbon credits. The more credits Katingan produces, the higher Permian's profits, leading to concerns over a potential conflict of interest.
"There is certainly room for project developers to develop flawed methodologies that could later financially benefit them," said Thales West, a fellow at the New Zealand Forest Research Institute.
In a recent submission to a task force on offsetting markets headed by the former governor of the Bank of England, Mark Carney, Permian "strongly disagreed" with plans for project baselines to be written "by external third parties with no financial or commercial interests in the project"—a requirement which would have excluded it from making forecasts for Katingan.
"There is certainly room for project developers to develop flawed methodologies that could later financially benefit them"
West, a former auditor of offsetting projects, said he would be in favour of this proposal to avoid "the approval of flawed methodologies".
In its online statement, Permian said there was no conflict of interest at Katingan and restated its opposition to the task force's proposal, saying it is not "possible or practical".
The task force's recently established governance body will make a decision on this requirement and others in the coming months. A spokesperson for the task force told SourceMaterial that "some difference of opinion" is "expected and natural".
A million trees
In May, SourceMaterial reported that the Cordillera Azul National Park in Peru, whose famous Blue Mountains feature in Shell's billboard campaigns, has been protected by law since 2001, seven years before it started claiming carbon credits.
In the UK, Shell is the sole funder of a project to plant or regenerate one million trees in the Scottish Highlands. But the £5m Glengarry project is also included in Scottish government tree-planting targets, meaning its climate benefits are being counted twice.
"We can't really be sure that they are adding more climate action," said Dufrasne of Carbon Market Watch.
Glengarry has not yet issued any carbon credits but Shell confirmed that it plans to use credits from the project as part of Drive Carbon Neutral in future.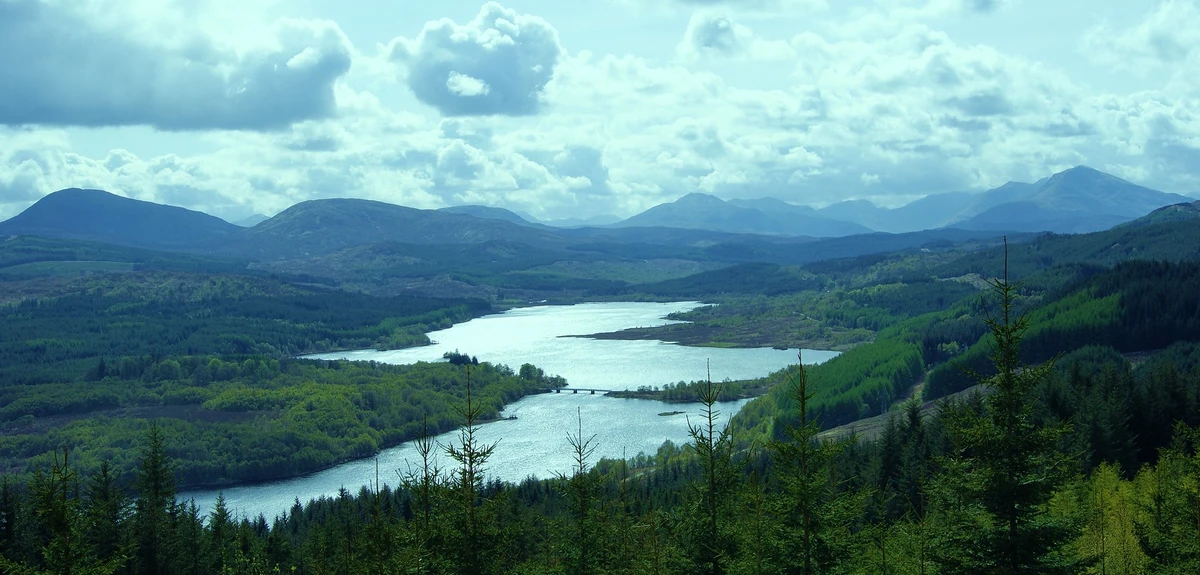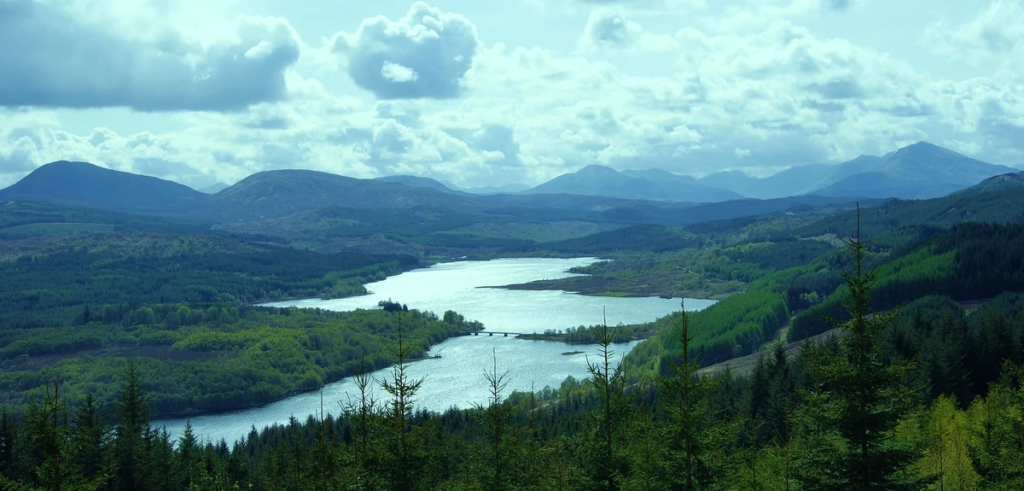 A spokesperson for Forestry Land Scotland told SourceMaterial Shell was entitled to claim the emissions reductions even though the trees are also being counted by the government, but Dufrasne said this was a "loophole".
While the UK government is obligated under the Paris climate agreement to pursue climate mitigation measures, as a private corporation Shell is not.
"The issue is that Shell's consumers may think that they are funding something that goes beyond existing climate pledges or obligations," said Lambert Schneider, a carbon market expert at Oeko-Institut in Germany. Shell's 'carbon-neutral' claim is "questionable", he said.
Corporations' use of nature schemes already backed by governments is one of the issues set to be debated next month as world leaders meet in Glasgow for the most significant climate change summit since the 2015 Paris deal.
Without reforms to address double-counting and contentious methodologies the carbon offsetting market risks decline, said Schneider.
"At the moment the issue is that offsetting projects between governments and companies are not very credible in the eyes of some people," he said. "Investments could dry up."