More than 5 million people are exposed to dangerous levels of traffic pollution in hidden hotspots unacknowledged by official government figures
An investigation by SourceMaterial has uncovered more than 1,000 hidden pollution hotspots across the UK. In one part of Wales, the air is so dirty that houses are being bulldozed amid fears for residents' health. Yet the government rates the area as safe.
Our findings raise fears that Defra, the Department for Environment, Food and Rural Affairs, is consistently underestimating air pollution in the UK, potentially putting millions of people at risk.
"Successive governments have covered-up the dangers of air pollution," said Simon Birkett, founder and director of the campaign group Clean Air in London.
And while Defra presents air pollution as an urban problem, nearly 100 of the off-radar hotspots we identified, affecting more than half a million people, are in the countryside.
Defra said in a statement to SourceMaterial:
"We are working hard to reduce transport emissions and are already investing £3.5 billion to clean up our air, while our Clean Air Strategy has been commended by the World Health Organization as an 'example for the rest of the world to follow'."
The data SourceMaterial examined relates to nitrogen dioxide, a pollutant from traffic fumes that experts estimate causes up to 36,000 premature deaths a year in Britain.
NO2 aggravates asthma and other chest conditions, as well as being linked with an array of problems from diabetes to poor exam performance. It also reacts with other chemicals in the air to form further harmful substances.
The government has already been successfully sued by clean air campaigners for failing to meet its own standards and comply with World Health Organisation limits adopted into UK law.
Yet Defra continues to rely on estimates rather than real-world sampling. The result is a model that consistently downplays a deadly problem.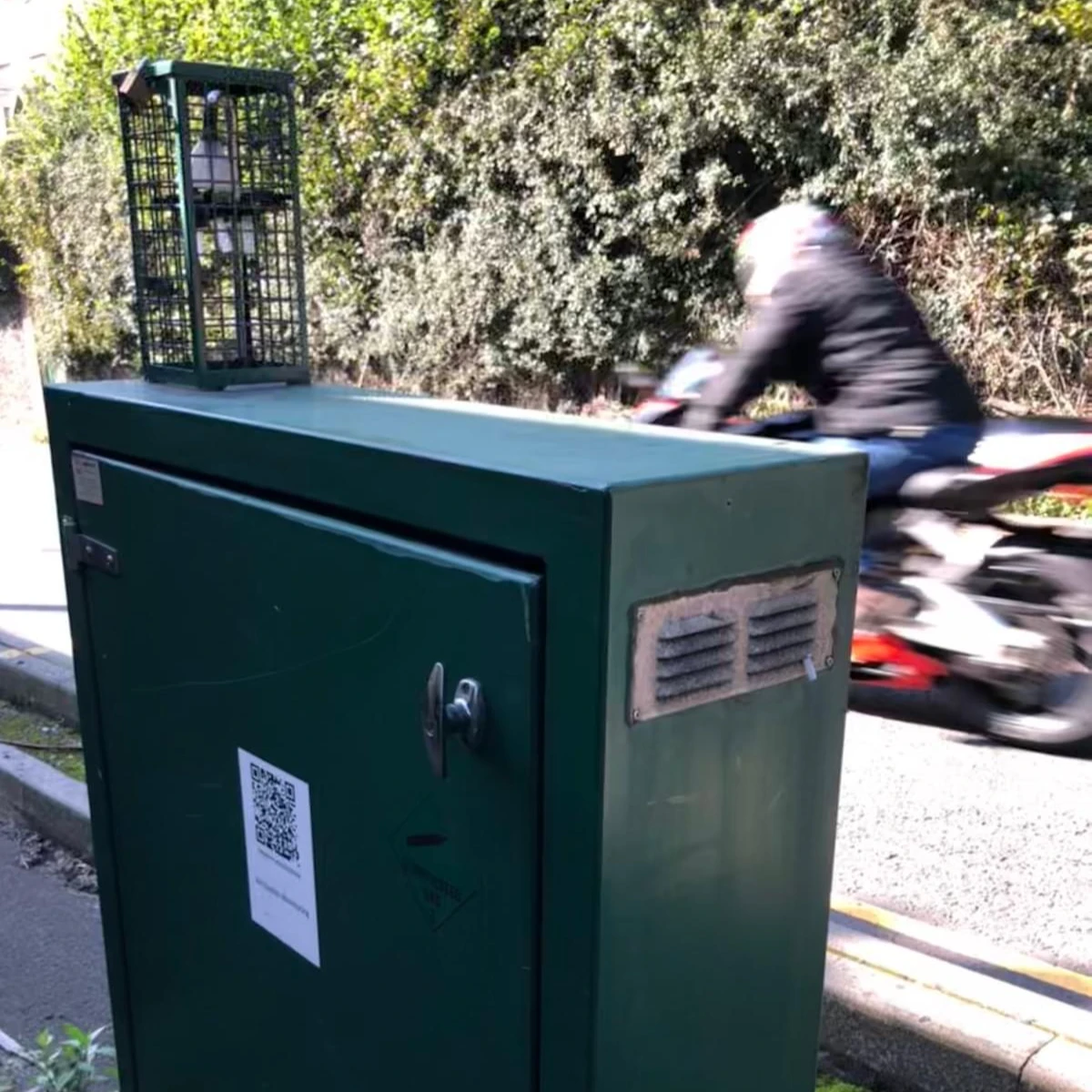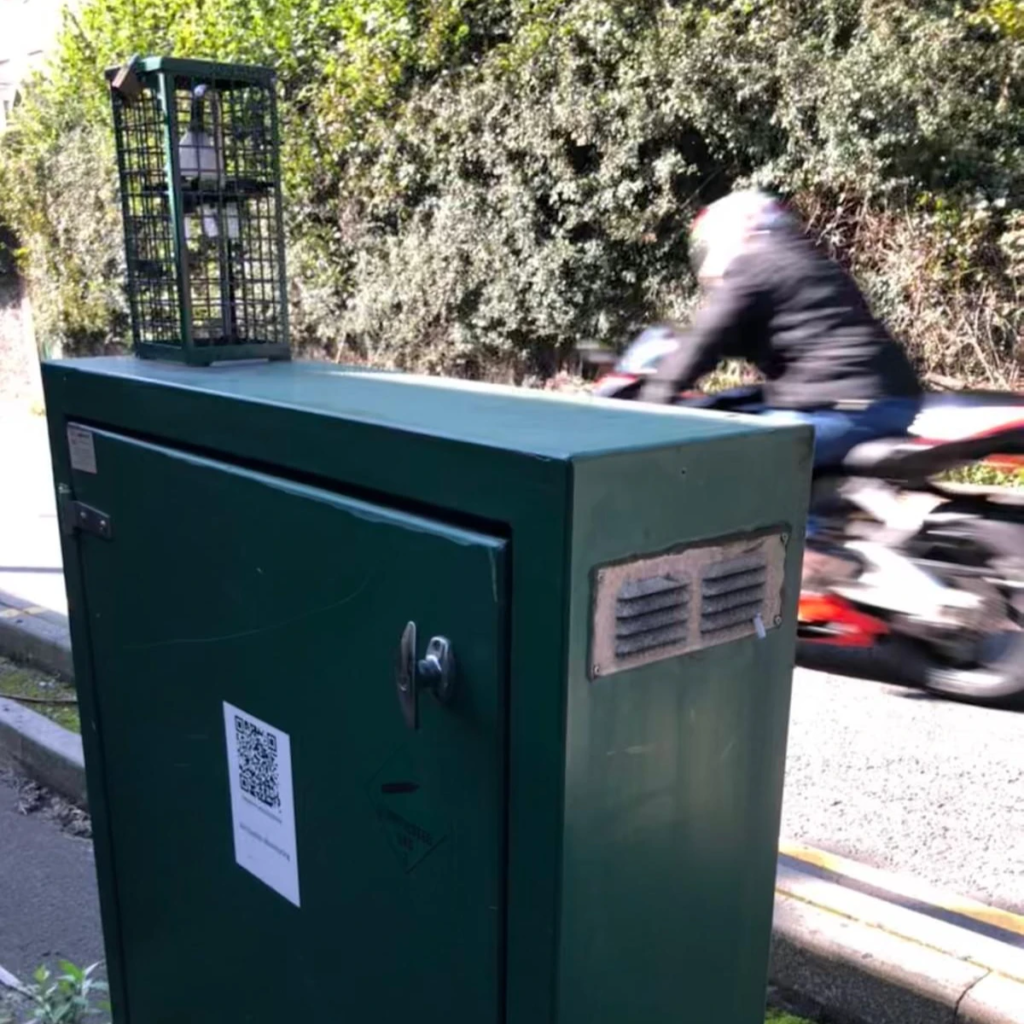 Demolition order
Carole Gurner, 50, has lived on Woodside Terrace, in Hafodyrynys, South Wales, for most of her life. She has brought up her seven children in what looks like an idyllic spot in the Valleys.
Viewed from across the road, the house is framed by a steep bank of trees rising from the back garden. She cannot wait to leave.
"The sooner the better," she says firmly from the doorstep of her terraced home, raising her voice above the thundering traffic on the A-road that runs past her front door.
Fumes from the ceaseless flow of heavy lorries are so bad that 23 homes on Woodside Terrace are set to be bought by the Welsh government and flattened.
In the first ever use in the UK of a pollution-related compulsory purchase order, authorities see razing the houses as the only feasible way to bring the area into compliance with the law before 2025.
It will be sad to move but there is no longer a choice, says Gurner, whose two youngest children have asthma, linked, she says, to the steadily rising traffic outside.
"We've got to the point where I'm thinking of the children's health and living here is just going to get worse with more cars on the road."
A few doors downhill Alan Heaps, a 62-year-old woodworker, is also resigned to having to move out along with his 21-year-old son. "Given the threat to health you've got to seriously consider moving. There's no point being blind to it," he says.
He describes traffic so thick that crossing the road involves a five-minute wait. When SourceMaterial visited, comfortably before the evening rush hour, 30 cars, vans and lorries trundled past in 60 seconds.
"You can't open a window when the weather's warm. You can't hear the TV, you can't hear the phone, you can't hear anything," Heaps said.
Hotspots ignored
Defra's underreporting of the pollution problem is rooted in the method it uses to measure NO2.
Unlike almost every other EU country, Britain uses models rather than real-life sampling to check for illegal levels of NO2. Defra backs up its projections with data from just 169 monitoring stations, most of them not situated at roadsides. France, by comparison, has nearly 900 stations.
In Hafodyrynys, Defra did install a roadside pollution monitor, one of only 69 in the country, in 2014, a year after a Supreme Court victory by the campaign group ClientEarth. But by 2018, Defra figures were still showing NO2 concentrations within the legal limit.
The Welsh village is one of more than a thousand hidden hotspots uncovered by SourceMaterial and missing from government data.
Our analysis compared Defra's estimates with real measurements carried out by local authorities and collated by Friends of the Earth. We found 1,023 locations where local authorities have recorded NO2 above the 40 microgrammes per cubic metre limit— but which Defra excludes or deems legal.
Defra says NO2 is an urban problem: its 2017 national nitrogen dioxide plan recommends intervention targeted at a few problem areas, "mostly in cities". But SourceMaterial's analysis uncovered nearly 100 pollution hotspots in areas officially classified as rural.
More than half a million people live in postcode sectors with hidden high-emission areas of the countryside, census data shows. Some of them feel they have been left to choke on fumes.
Chideock, an ancient village in Dorset, was recorded in the Domesday Book and now straddles the A35. It is ignored by the Defra model but, like Hafodyrynys, suffers the sort of NO2 concentrations common to central London.
"National governments have focused on air pollution in cities and towns," Chideock's parish council said in a recent statement. "The reality is that villages that sit in pollution hotspots are being ignored."
"It is wrong to suggest we are ignoring high pollution levels in rural areas," Defra told SourceMaterial. "We have two-pronged approach to combating air pollution and areas not covered by the UK-wide air quality assessment are covered under local air quality management."
But council authorities do not have the budgets or powers to tackle dirty air, said Jo Barnes, a researcher at the University of West England who studies disjunctures between local and national government.
"It is laughably hypocritical that Defra should be criticising local authorities for inaction."
'Significantly deficient'
Increasingly, experts are warning the government about the limitations of its model-based approach to air pollution.
In a submission to a select committee in 2017, the Royal Academy of Engineering pointed out hotspots in breach of legal limits but not among 29 local authority areas ordered by the government to produce clean air plans following a ClientEarth case.
"This omission may have arisen from the Defra emphasis on modelling of air quality rather than direct measurement," the Academy said. "It seems highly probable that, as a result, Defra will have seriously underestimated the number of areas where action is needed."
Defra's air quality plan "risks being significantly deficient", the submission stated.
Local authorities including Liverpool and Cardiff have complained that Defra's data is "coarse" and often inconsistent with the local measurements.
Caroline Lucas, the Green MP for Brighton Pavillion, last year wrote to Michael Gove, the environment secretary at the time, to complain that dangerous pollution levels in her constituency were being ignored.
Brighton's council had recorded illegally high pollution on busy junctions close to the seafront. But according to Defra, the city was within clean air limits.
Defra's inadequate monitoring pushes the city down the pecking order when it comes to applying for central government help to reduce harmful emissions, Lucas told Gove in a letter seen by SourceMaterial.
"Ignoring local authority data is having a detrimental effect on our city's attempts to bid for funding, for example in relation to the Clean Bus Fund," she wrote.
Defra's forecasting track record has been poor partly because of the failure of new diesel vehicles to live up to promises on emissions, says Birkett, the Clean Air London founder.
Some cities are keen to introduce clean air zones, under which dirtier, older vehicles would be banned from city centres or discouraged with charges. But the Joint Air Quality Unit, run by Defra and the Department for Transport, has failed to deliver the licence plate recognition system on which these zones would operate.
ClientEarth's successful litigation led to a batch of local authorities being forced to draw up plans to reduce NO2 levels as quickly as possible but local authorities lack the powers and the funding to crack the problem.
Brexit could make the problem worse, warns Birkett.
The European Commission can ask the European courts to impose lump-sum and daily fines against the UK as a final sanction, he said. "But who will police Defra if the UK crashes out of Europe?"
Picture: Matt Boitor, Unsplash