Just across the water from the COP27 summit, a plant recently owned by BP is pumping contaminated water into the ocean—and has been doing so for years
As world leaders bicker in Egypt about repairing damage wrought by fossil fuels on the climate, the Red Sea serves as a picturesque backdrop. Scientists have designated its coral reefs a "hope spot", a rare cause for optimism amid the general gloom.
But an investigation by SourceMaterial and BBC News Arabic, the findings of which have been shared with The Telegraph, found that just across the water from the COP27 summit, an oil terminal is flushing contaminated water into the sea in breach of environmental laws. It is believed to have been doing so for at least 24 years. For 20 of those years, the terminal was jointly owned by BP.
The terminal at Ras Shukeir is 100 kilometres from the summit's venue across the Gulf of Suez. It dumps around 16 swimming Olympic pools' worth of highly polluted water into the sea each day, data suggests—endangering not just the beauty that attracts thousands of divers to Egypt each year but the health of the entire ocean.
Satellite pictures going back to 1985 show a brown stain at times more than 2 kilometres wide creeping out into the tourist-brochure blue water around the site. The pollution is "produced water", a byproduct of oil drilling that is pumped ashore from rigs and sits in two large ponds before being flushed, barely treated, out to sea.
The stain of contaminated water is visible continually from 1998 onwards, the year before BP became a joint owner of the operating company. Leaked scientific records from 2006 to 2018 show that average levels of contaminants in the site's produced water are in breach of the country's environmental rules.
Data from a tender, issued in 2019, for the construction of a treatment plant to clean the produced water, reveals that it contains up to 115 times more iron and 384 times more lead than Egyptian laws permit. Levels of other contaminants such as manganese, chromium and nickel are also many times the legal limits.
Ras Shukeir is operated by Gupco, a company jointly owned by the Egyptian government and Dragon Oil, based in Dubai. Dragon Oil bought its 50 per cent stake from BP for around $600 million in 2019.
"It comes as no surprise that BP and others would rather sell on their dirtiest, most environmentally destructive assets than clean them up themselves," said Caroline Lucas, MP for the Green Party. BP said that it divested assets like Ras Shukeir for financial reasons, not as part of a drive to improve its green credentials.
In the months before BP transferred its stake to Dragon Oil, Gupco issued the tender. The company acknowledged it was flouting regulations: "The amount of water treated and disposed is 40,000m3 per day and does not comply with Annex-1 of Law 4/94," the document reads.
The clean-up contract was awarded to a British company, Hydro Industries.
"Having established the benefits of our technology through the success of the pilot, we are keen to deliver," said Richard Libbey, Hydro's chief operating officer.
But more than three years later, progress has stalled and the dirty water continues to flow.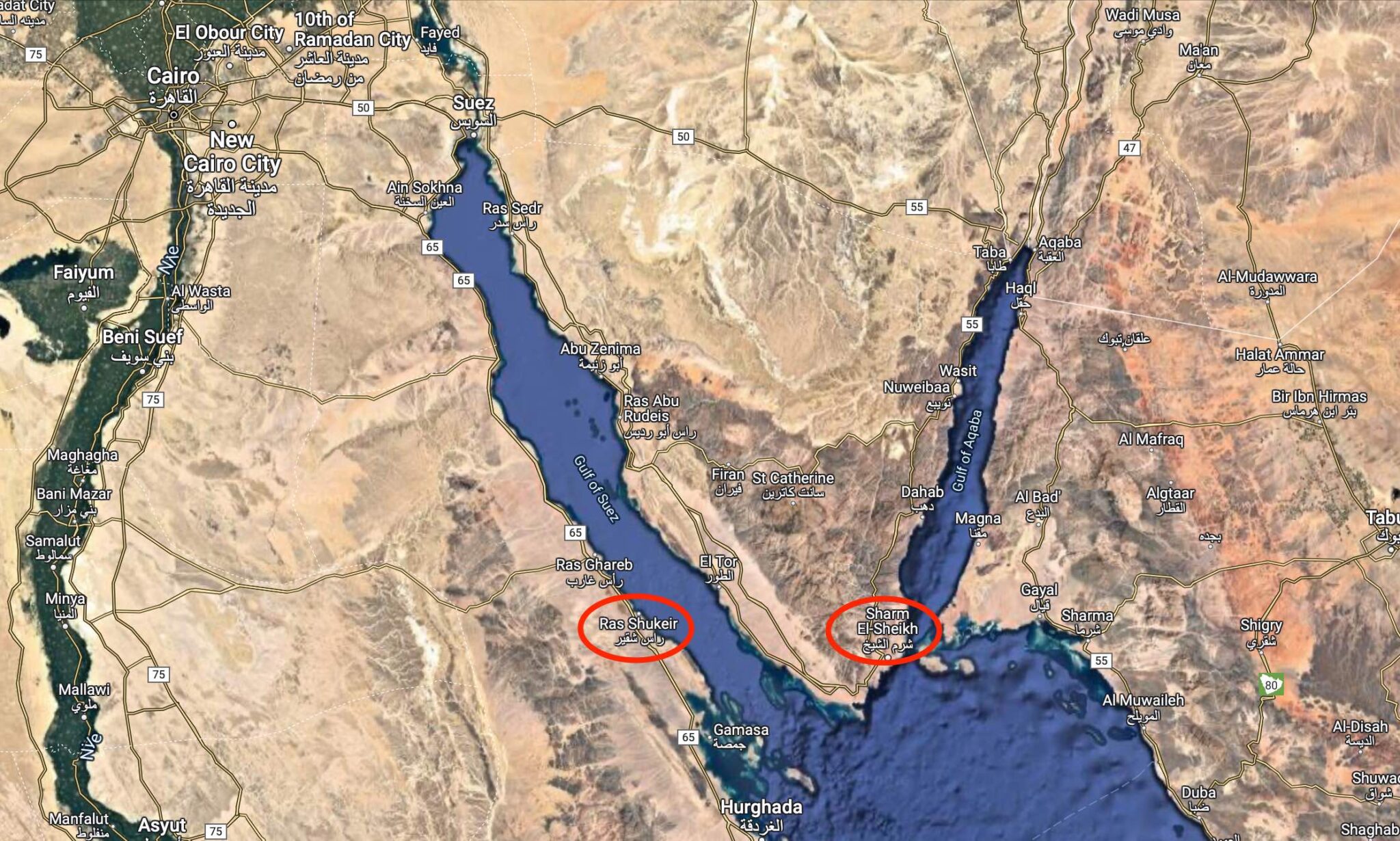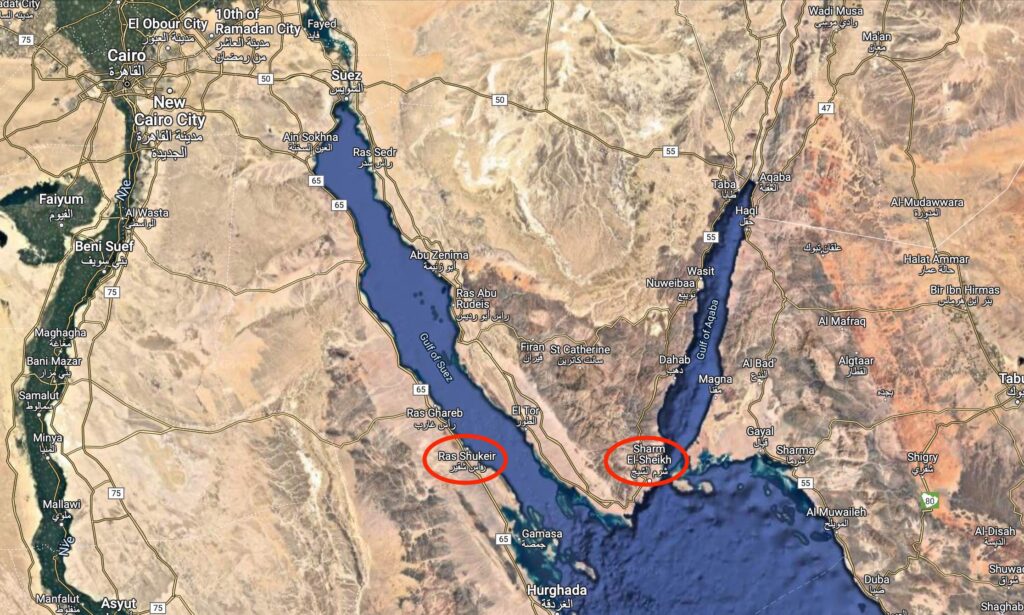 'They're going to be suffocated'
The chemicals being pumped into the water are depriving marine life in nearby coral reefs of oxygen, says Gera Troisi, an ecotoxicologist at Brunel University in London. The "biological oxygen demand", a measure of the effectiveness of wastewater treatment, is up to 34 times the legal limit.
"You're stripping the oxygen out of the water," she said, explaining that this means there is not enough oxygen for species like fish and crabs. "They're going to be suffocated."
In response to questions from SourceMaterial, BP said any enquiries should be directed to Gupco's current owners. BP did not respond to questions about pollution during its management of the terminal.
"I wouldn't put my child in that water. This is toxic."

Gera Troisi, ecotoxicologist
Satellite pictures show the plume of contaminated water being pushed down the coast by the current before dispersing up to 20 kilometres south of Ras Shukeir. Just 9 kilometres along the shore from the terminal is the beach resort of Zerzarah, popular with Gupco employees and their families. Facebook photos show women in swimming hats and goggles and children playing ball games on the sand.
"I wouldn't put my child in that water," says Troisi. "This is toxic."
Florian Roth, a marine scientist at the University of Helsinki, said that anyone diving near the pipe which discharges the water would need to wear full protective gear and avoid going within 50 metres of it.
But for journalists and scientists alike, getting to the pipe is near-impossible. Access to the oil region in the Gulf of Suez is highly restricted and the area, which accounts for at least a quarter of Egypt's oil and gas production, is guarded by police and soldiers.
Reporting on oil pollution in Egypt is risky and some of the people we contacted about this story were too afraid to speak to us due to fear of reprisals. The Egyptian government's repression of journalists and activists is one reason that climate campaigner, Greta Thunberg, is not attending COP.
"I'm not going to COP27 for many reasons, but the space for civil society this year is extremely limited," she recently said.
Crucial ecosystems
Protecting the Red Sea's corals is crucial for the whole world's marine ecosystems. While coral reefs cover just 0.2 per cent of the ocean bed, they are home to at least a quarter of all sea creatures and plants. The United Nations has warned that if temperatures rise 1.5°C, up to 90 per cent of the world's corals will be obliterated.
The Red Sea is heating up faster than the global average. Yet so far the region's corals have proved surprisingly resilient, says Sylvia Earle, an oceanographer and founder of Mission Blue, the conservation group which gave them the "hope spot" designation.
"Red sea corals are unlike those found elsewhere because they've proven to be highly tolerant to rising sea temperatures," she said. "They are of enormous importance to the international community because of the possibility of transplanting corals from the Red Sea to rehabilitate the degraded reefs in other parts of the world, like the Great Barrier Reef."
But even Egypt's sturdy corals may ultimately be unable to withstand the onslaught of pollution, combined with damage from fishing, shipping and tourists. Many have already been destroyed, says Ahmed Fouad, director of the Red Sea Project, a conservation group.
"Coral reefs are very sensitive and very easily affected by any changes in the water quality," he said. "I used to dive in this area ten years ago but I do not enjoy it anymore."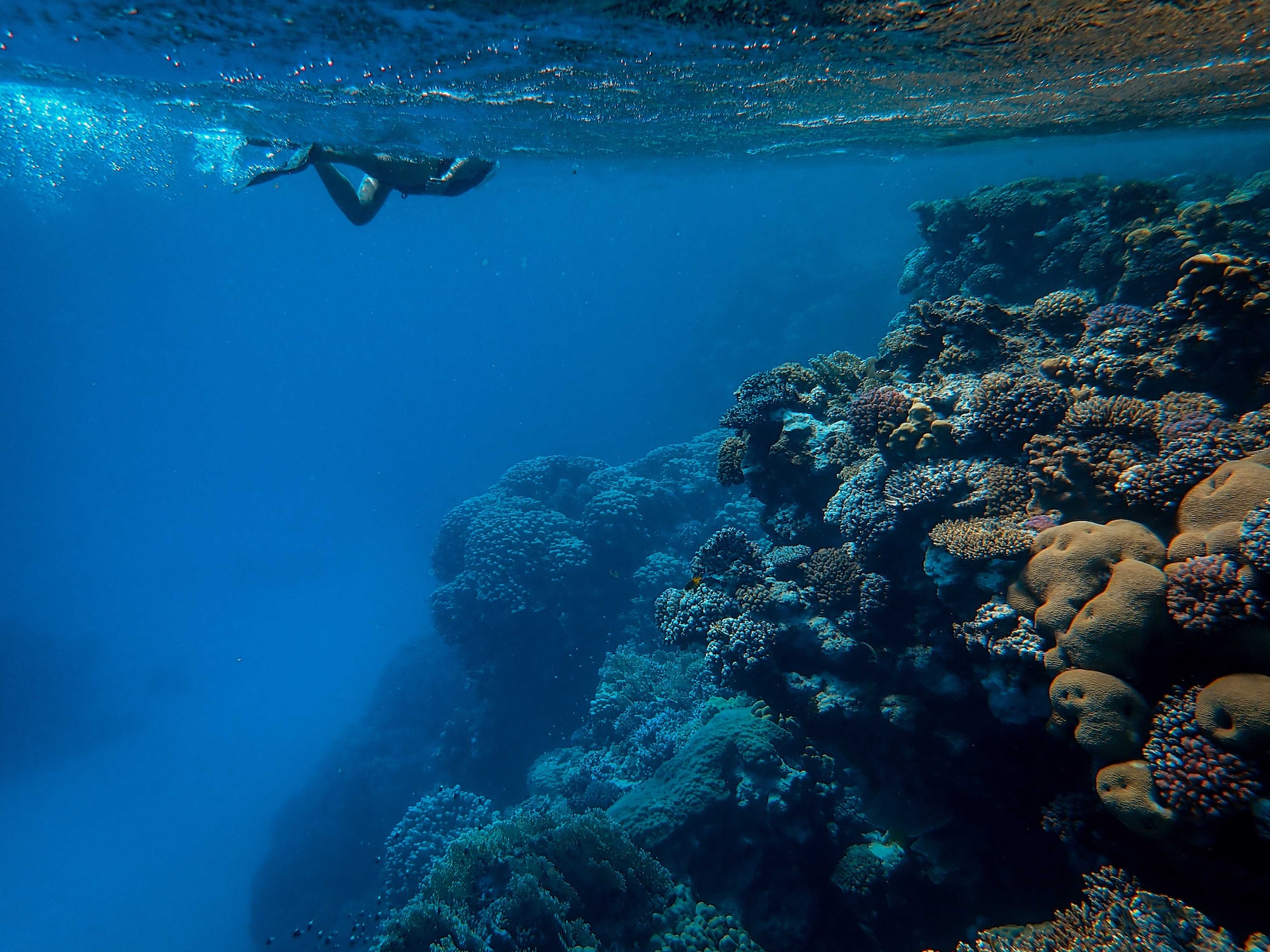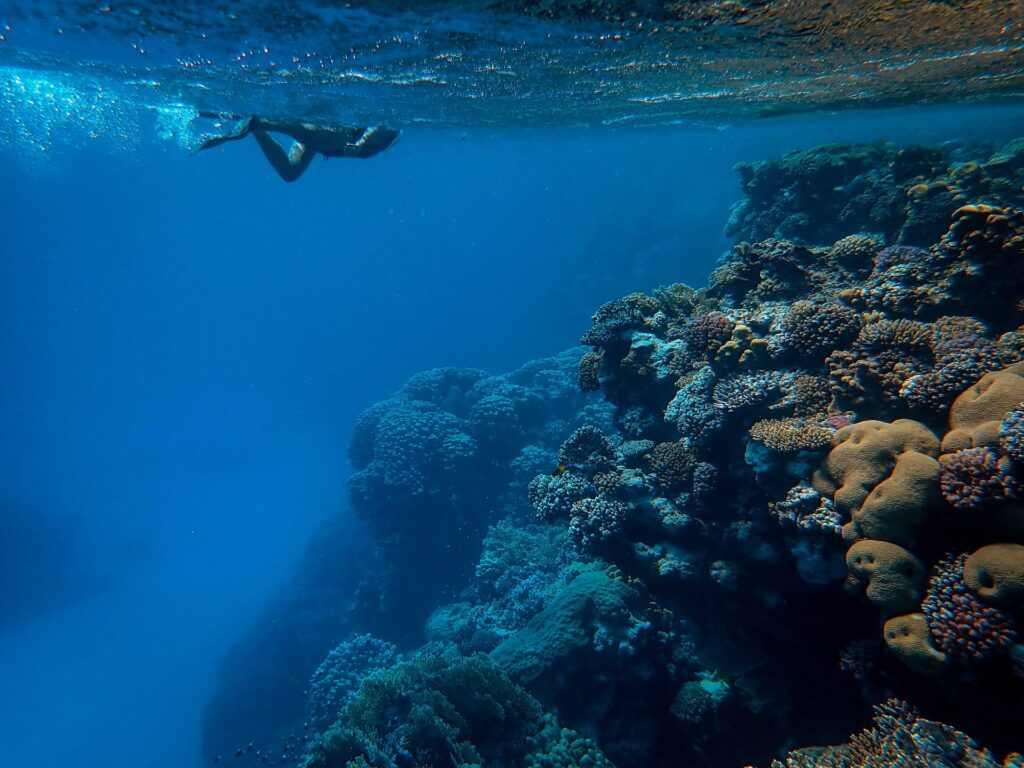 More drilling
South of Ras Shukeir is Giftun Island, a nesting site for critically endangered hawksbill turtles whose global population has fallen more than 80 per cent in the last century, largely because of damage to reefs where they feed.
While the plume of contaminated water has not yet drifted this far, its continued high volume and toxic makeup are a worry, says Jason Van De Merwe, a marine ecologist at Griffith University in Australia.
"Many of these chemicals are toxic even at low concentrations," he said. "It is a real concern that these chemicals are being released adjacent to sea turtle foraging habitats."
Oil leaks in the region are fairly common. In August, photos of oil-stained beaches in Jordan circulated on social media after a tanker leaked some of its cargo into the Gulf of Aqaba, another stretch of the Red Sea.
But oil spills are often less damaging than the relentless pollution from the produced water at Ras Shukeir, explains one scientist, who asked not to be named because of their relationship with the Egyptian government. Spills also draw media attention, pressuring those responsible to clean up.
At the COP27 summit, the US government promised $15m to protect the Red Sea and its reefs—though the announcement did not set a timeline for the project. Meanwhile, produced water continues to gush into the sea nearby. And the flow could be set to increase.
Dragon Oil has said it will increase production by around 11,000 barrels a day by spending more than $1 billion on new drilling, particularly in the region around Ras Shukeir. In February, Dragon Oil said it had found new oil in one of the biggest discoveries in the region in 20 years.
Other companies also have ambitions in the area. Shell and Chevron have carried out exploration work in the Gulf of Suez this year.
Gupco, Dragon Oil and the Egyptian government did not respond to questions from SourceMaterial and BBC News Arabic.
Title picture: A hawksbill turtle takes off from a coral reed. Rich Carey